Marla Teyolia
is on a mission to transform the culture of self-care as a vital link to personal transformation and societal change.
I am a transformational coach well-versed in connecting people with their purpose, their passion, and the impact they want to make in the world. With over 20 years of group facilitation experience utilizing an immersive and holistic empowerment methodology, my clients are able to make real, lasting changes in their personal and professional lives, as well as in the communities they serve. 
I've worked with executives, teams, and individuals at Facebook, Columbia University, Bard College, Mount Holyoke College, MTV, NYC Department of Education, C. Moore Media International Public Relations, and the Youth Development Institute. I hold a Masters of Science in Social Work from Columbia University where I served as a diversity trainer for incoming students as well as a Bachelor of Arts Degree in Psychology from the University of California at Berkeley, graduating magna cum laude.
I've been on the path of integrating mind, body, spirit, and leadership for well over two decades. This journey has led me to become a registered yoga teacher, certified Empowerment Workshop facilitator, and a student of mindfulness practices in the tradition of Thich Nhat Hanh. I've held a strong meditation practice since 1996 and have had the joy of reaping its grounding benefits. I fuse these multiple modalities to create experiences where executives, activists, artists, and change-makers can bring their whole selves to the table to address some of society's most pressing needs.
My coaching style and retreat programs empower clients to connect with their intuition, hone their unique talents, and craft radical visions to create lives of PURPOSE, JOY, and FREEDOM.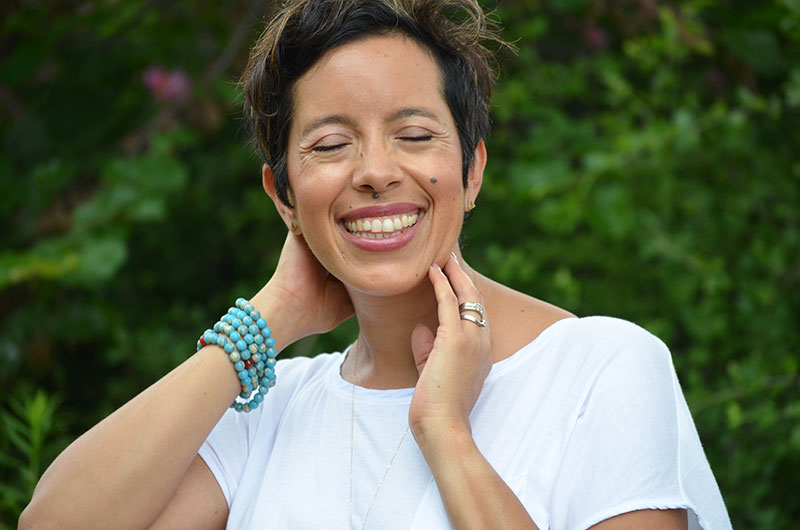 Have questions? Hop on the phone with me for a FREE 30-minute clarity call
marla True-isms
• Mom of twins
• Can get DOWN on the dance floor for hours!
• Loves kale and chocolate in equal amounts
• Believes intuition trumps intellect
Favorite quote:
Just when the caterpillar thought the world was going to end, it became a butterfly.
Favorite movies:
• Love & Basketball
• Like Water for Chocolate
Credentials
Masters of Science in Social Work from Columbia University
Bachelor of Arts in Psychology from the University of California at Berkeley where she graduated magna cum laude
Certified Empowerment Workshop Facilitator
20+ year student of yoga and meditation
200 hr Registered Yoga Teacher
Published author:
National Center for Arts Research: Does "Strong and Effective" Look Different for Culturally Specific Arts Organizations? (2016);
Who's Your Mama: the Unsung Voices of Women and Mothers (Soft Skull
Press, 2009);
We Got Issues! A Young Woman's Guide to a Bold, Courageous and Empowered Life (New World Library, 2006) and
Women's Health: Readings on Social, Economic, and Political Issues, 5th Edition (Kendall/Hunt, 2008)
Sign up to receive three of my Everyday Rituals that were created to bring you calm and ease even on your busiest days.