Work With Me
I work with Women of Color to transform their life, love, and work through coaching and retreats
For the woman who wants to make some serious shifts in her life and is ready to go deep.
Do you feel stuck in certain life areas and don't know how to move forward?
Do you find yourself repeating the same patterns over and over again and wondering why you don't get different results?
Are you ready to create changes that are bold, courageous and sustainable?
Do you have an unsettled feeling with your current life and know that there is something else for you "out there"?
If you answered YES to any of these questions, you might want to keep reading…
My coaching program is based on the notion that to be fulfilled in life, love, and work, it's critical to:
Slow down (making changes without this step is a sure-fire path to overwhelm)
Identify and transform the internal chatter (aka limiting beliefs… these suckers are often irrational but they will run your life if you are not vigilant)
Craft the most succulent, compelling vision for your future so you can to keep your eye on the prize 
REFLECT and get CLEAR on what you want
CULTIVATE the skills and resources needed to get you there and
ACT strategically to manifest this new future!
Coaching package includes:
One 90 minute dig deep discovery session
Eleven, 50-minute, one-on-one coaching sessions crafted to support your goals, unlock resistance, and facilitate transformation
Sessions can be weekly or bi-weekly
Unlimited email and text support
One 20-minute laser coaching session per month, to be scheduled as needed
This signature program is an immersive retreat and coaching experience providing in-depth support to make sustainable changes before, during, and after the retreat. You will unearth your longings, lay bare your limiting beliefs, and create ridiculously specific visions for what you want. Together, we will curate a manifestation plan for your success while being coached, rigorously challenged and deeply supported throughout the process.
Ignite Your Shift will take place at Rancho Chico, only 13 miles from DFW on a 16-acre ranch complete with a hot tub and pool.  It begins with dinner on Friday, April 13th and completes with lunch on Sunday, April 15, 2018.
With knowledge of re-entry pitfalls and the straight up fact that SUSTAINABLE SHIFTS AND CHANGES TAKE MORE THAN A WEEKEND, I commit to your holistic transformation before, during, and after the retreat.
Ignite Your Shift includes:
One 30 minute pre-retreat coaching call
15+ hours of facilitated program time, including yoga and movement classes
6 one-on-one post retreat coaching sessions (2 per month for 3 months)
Onsite chef to create delicious plant-based meals
Unlimited email and tech support
Opportunity to create a network of support with an exclusive group of women change-makers, dreamers and doers
Private FB group to keep you motivated and accountable
Invitation to a 3-hour group meet-up in January 2018, to set you up for a powerful new year!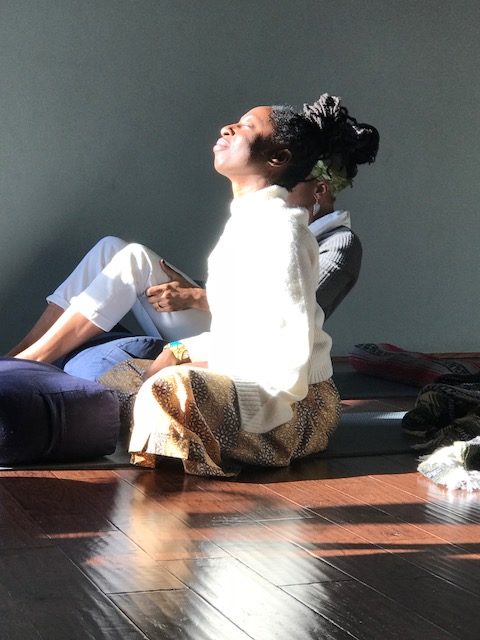 Pause + Press Play: A Rejuvenation Retreat for Women of Color
with Marla Teyolia and Crystal McCreary
May 4-6, 2018
at The Garrison Institute, Garrison, NY
For many women of color, the practice of self-care is perceived as a luxury. Our lives are full and our stressors are innumerable. Taking time to replenish body, mind, and spirit is a radical form of activism that is directly related to how well we can take care of yourself, your family, and your community.
We invite you to join us for a weekend getaway curated to rejuvenate body, mind, and heart. Together we will create sacred space to lean into the areas of your life that need the most attention and love through the art of yoga, mindfulness, creativity, play, and restoration. If you crave and thrive in the safety of sisterhood, desire a respite from the toxicity of the current social and cultural climate, and are looking to immerse yourself in deeply nourishing self-care practices, this retreat is for you.
Pause + Press Play will be held at the picturesque Garrison Institute overlooking the Hudson River, just a short train ride from NYC. Harness the energy of spring as a time for rebirth and renewal as we connect with the land, nourish our bodies with delicious vegetarian meals, and bond with other women of color who are ready to pause and practice the art of self-care.
*This space is for cisgender, transgender, and gender non-conforming identified Women of Color.
These packages allow you to combine individual coaching sessions with experiential activities that awaken the senses and ignite a deeper connection to mind-body-spirit transformation. All sessions are held in Dallas, TX and can be purchased as a series or a complement to existing coaching packages.
YOGA SHIFT
Our emotions reside inside our physical temple. They are a natural part of what makes us human. All of us hold personal historical wounds that if not released, become trapped in various parts of our body and manifest as limiting beliefs and physical sensations.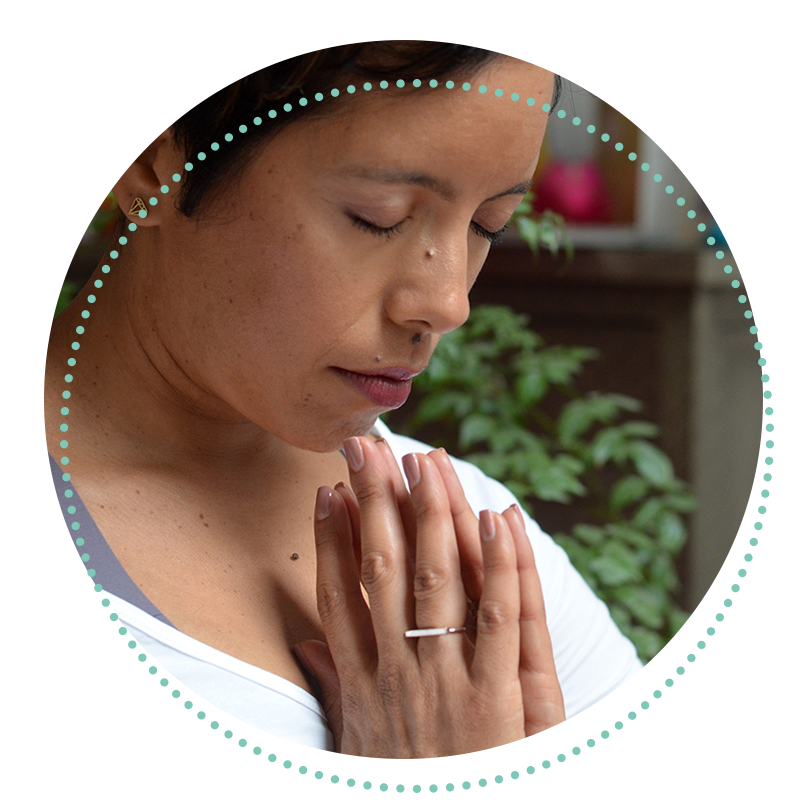 Work with Marla, a 20+ year student of yoga and accredited yoga teacher, to free emotional blocks and increase mind-body awareness and energy flow in your body. Using a traditional and gentle hatha yoga practice, Yoga Shift complements the mental and emotional work of coaching sessions and provides a holistic path to transformation and creating the life you crave.
---
INVESTMENT: $75 per private yoga session when booked as an extension to an individual coaching session. $85 for non-coaching clients.
---
Yoga Shift is accessible to all regardless of your familiarity with yoga.
Save
Retreat and coaching programs can be created to the meet the needs of your small group or sister circle.
Reach out to me so we can curate a program specifically for you!
Sign up to receive three of my Everyday Rituals that were created to bring you calm and ease even on your busiest days.